Welp, I now have my second 5k under my belt.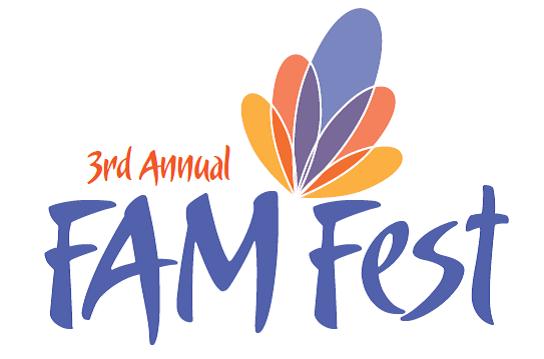 First off, I have to say that I was completely underwhelmed by this race. The packet pickup was in a weird place and we had to walk through a Farmer's Market (literally THROUGH one guy's tent) to get to where it was. There was no official start line - we were just told to go stand on the street! Walkers and runners lined up together, so runners had to maneuver around the slower folks who didn't have a mind to stand in the back.
And they're off!


There was only one water station, at which we got a 2oz Dixie cup full of tepid water. The roads were not blocked off in any way, so we had to dodge traffic, and the route was so 'this way, that way' that I think I expended more energy keeping an eye out for directional signs than running a race!
That's me in the back on the left in teal, #1834!
But the worst part was the location of the route itself. No offense to the residents of Lake City (of which my mom is one), but you have some seriously ghetto neighborhoods! The (extremely convoluted) route went through areas where there were condemned houses, burnt-out houses, a house whose roof was collapsed by a tree, and my personal favorite - a house that was currently being surveilled by a COP with a GUN (who told us to run on the other side of the road)!!
My new running pal Betty is in the pink top on the right


Anyway, enough complaining - how was the actual race? It wasn't too bad. I think that's the best I can do here. I walked the majority of it because I wanted to keep pace with my daughter and she wasn't running much. We were at the back of the pack pretty much from the beginning, but that's okay. There were a few stragglers behind us, and I knew that as long as we kept them there, we wouldn't be last. When we got to the final turn to make a left onto the road that had the finish line on it, I let her go first. She ran through the finish line with her hands above her head in a sign of victory and I though I might cry with mommy pride. After she crossed, I ran through as well, spotting my mom and giving her a smile as I went through.
I moved out of the chute and gave my daughter a HUGE hug and then I remembered to turn off my stopwatch. I finally looked at it and I finished - WE finished - in less than 51 minutes. Even though I didn't PR this race, I consider it a good time because I had to keep up with my daughter and had to deal with a weird course and it was hotter than hell that morning! All in all, it was only two minutes over my first 5k time, so..... GOOD FOR ME!!
We were given food tickets in our packet as well, so we popped over to get a ham sandwich, chips and a drink (more tepid water, yay) and to check our results.
Apparently, the folks who were behind us the whole time either just gave up or weren't counted if they did finish because my daughter and I were the last two recorded as finishing. But I made good on my promise I made to my daughter - if it came down to the two of us being last, I would let her cross first so that she didn't finish last.
After checking out the overall results, we checked the results by age group and my daughter came in SECOND in her age group, so she got a ribbon! Betty also came in either second or third in her age group, but she left before getting her ribbon, so they said they would mail it to her.
So, we raced, we mingled, then we got the heck out of there and headed over to mom's house so we could change. I gotta say this - it is very strange to be nekkid in your mommy's room when you are a grown-ass woman. I thought it would be easier to change in her room rather than her tiny bathroom. Oh, and Bondi Bands??? WORTH EVERY PENNY! When I took it off of my head, I think it must have weighed a pound because of all the sweat it had absorbed. It was disgusting, because it was wet, clammy and cold! I love these things!
Dressed and no longer sweaty, we went out to lunch at a local country buffet and I put a huge dent in that bad boy, as did my daughter, who rarely does! We had a great afternoon with mom before I took off (I had to go to the vet and then a rescheduled massage therapy session) and left my daughter there for a sleepover.
Despite the crappy race, it was still a race and I still participated and I still finished. We all know the expression, right?
Last place or not, I STILL FINISHED.